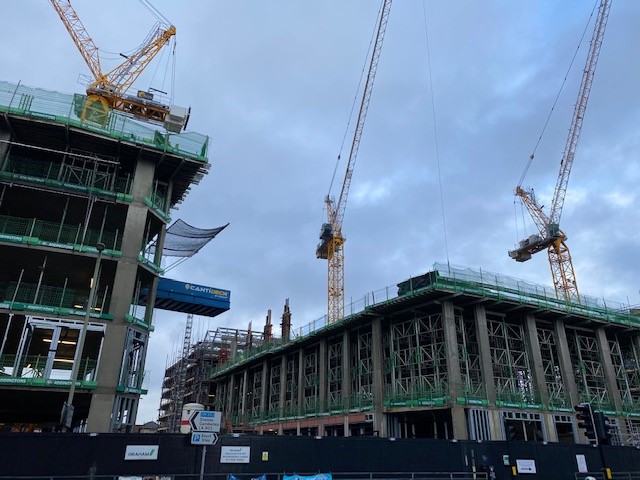 Construction Progress
Posted: 11th April, 2021
There is a lot of activity on site with the skyline of Egham changing day by day.
The buildings are flying up as construction of the project enters the latter stages. At present Block A, which sits on the corner of High Street and will house the new Budgens Supermarket as well as the 3,400 sq ft Unit A, will be ready for late Summer / Autumn 2021 occupation with Blocks B and C being ready to commercial occupiers to take over their units early in 2022 for opening around Easter.
More updates to follow in the coming weeks and months.