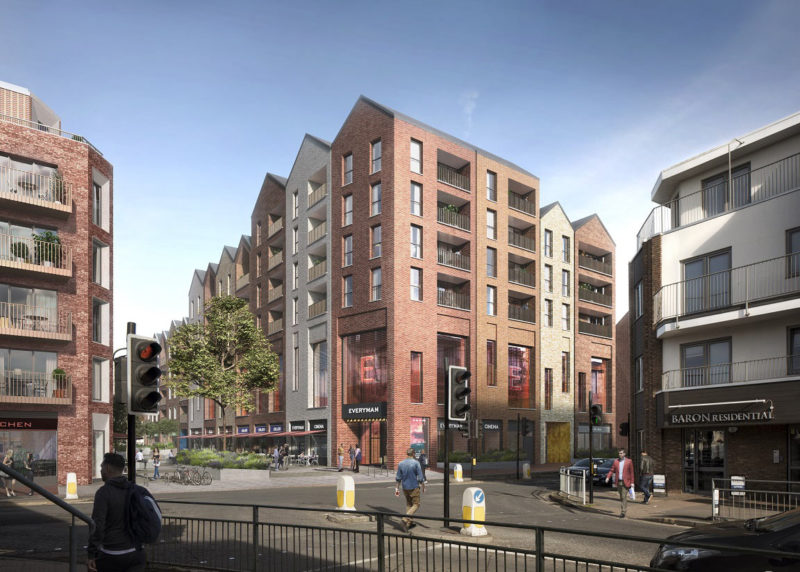 Magna Square
Posted: 11th April, 2021
Welcome to Magna Square!
Magna Square is a significant mixed use development in Egham, Surrey. Having been brought forward by Runnymede Borough Council and Places For People, it connects the buzzing High Street to Station Road and will comprise four distinct blocks for a four screen cinema, a new and improved Budgens supermarket and four commercial units for retail and catering occupiers. The remaining commercial space totals 10,720 sq ft with one facing the existing High Street, two fronting the new traffic free boulevard and a smaller unit facing West onto Church Street.
Sitting alongside this commercial offering will be 101 private dwellings and 100 student beds which will serve Royal Holloway, University of London which is located in Egham.