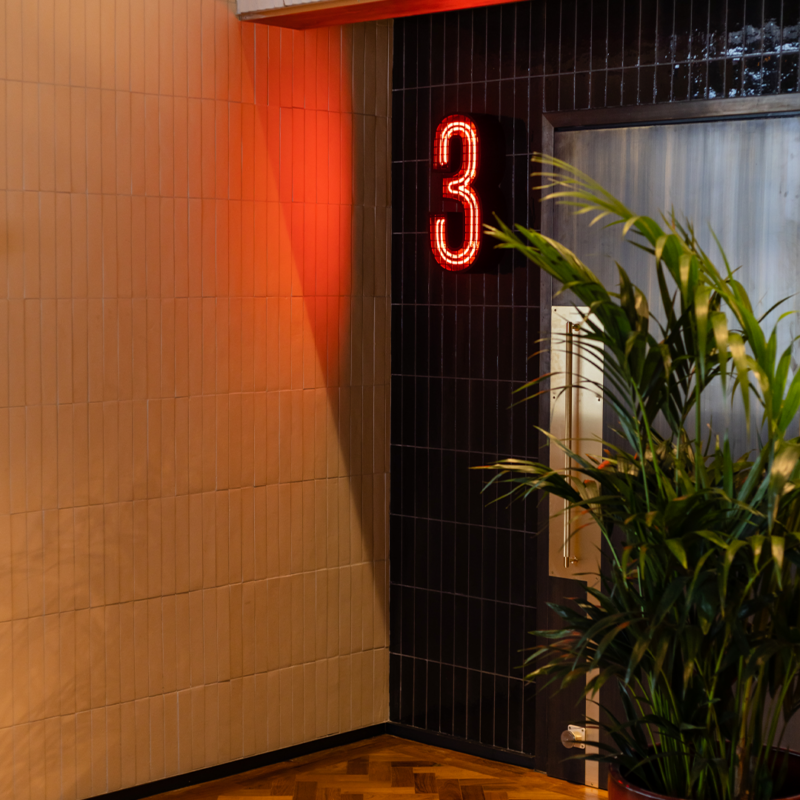 Everyman launches in Egham
Posted: 6th September, 2022
Everyman is proud to announce the launch of its 38th venue, located in Surrey's scenic and historic town of Egham. The plush new cinema will be located in the heart of the town, at Gem House on the Magna Square, opening on the 23 September 2022, just in time for the release of Olivia Wilde's largely
anticipated thriller, 'Don't Worry Darling'. The new venue will consist of four luxurious screens, all fitted with Everyman's iconic velvet sofas for ultimate comfort and state of the art technology for high quality screenings.
Alongside showing a variety of blockbuster films, Everyman Egham will provide guests with an extensive food and drink menu, which can all be served directly to their seats for an upgraded film experience that is perfect for all occasions. The offering will include a range of premium burgers freshly prepared in the Spielburger restaurant as well a variety of hand-stretched pizzas or small plates including hot honey halloumi, buttermilk chicken and tempura prawns. There will also be a selection of vegan dishes available including a plant-based cheeseburger, and pizza topped with chargrilled artichoke, sun dried tomato and plant-based mozzarella. The new venue will also be operating a full bar, with speciality wine and beer, delicious cocktails and a range of alcohol-free drinks to make for a decadent evening without the hangover. And for those with a sweet tooth, there's a range of milkshakes, freshly baked cookie dough and even the option to build your own sundae. Sit back and relax on a sofa for two and enjoy the ultimate cinematic experience at Everyman Egham.
On the first floor, plush seating areas and comfy low-lit booths surround the glamorous bar and create a sophisticated yet warm and welcoming atmosphere. A further upper lounge space on the concrete mezzanine provides a luxuriously cosy area overlooking the bar space and views of Egham, completely elevating your cinema experience.
Everyman Egham also presents an exclusive Founder Membership offer, available for a limited time. Founder Members at Egham will receive complimentary popcorn* for their first year, plus a unique Founder Members card that isn't available anywhere else. Those who choose to become an EVERYWHERE member will also receive 6 bottles of Everyman's favourite wines including Whispering Angel, Albariño Serra Da Estrela and Malbec Norton Finca La Colonia. For more information on Everyman Memberships visit: https:/ www.everymancinema.com/egham
*T&Cs Apply